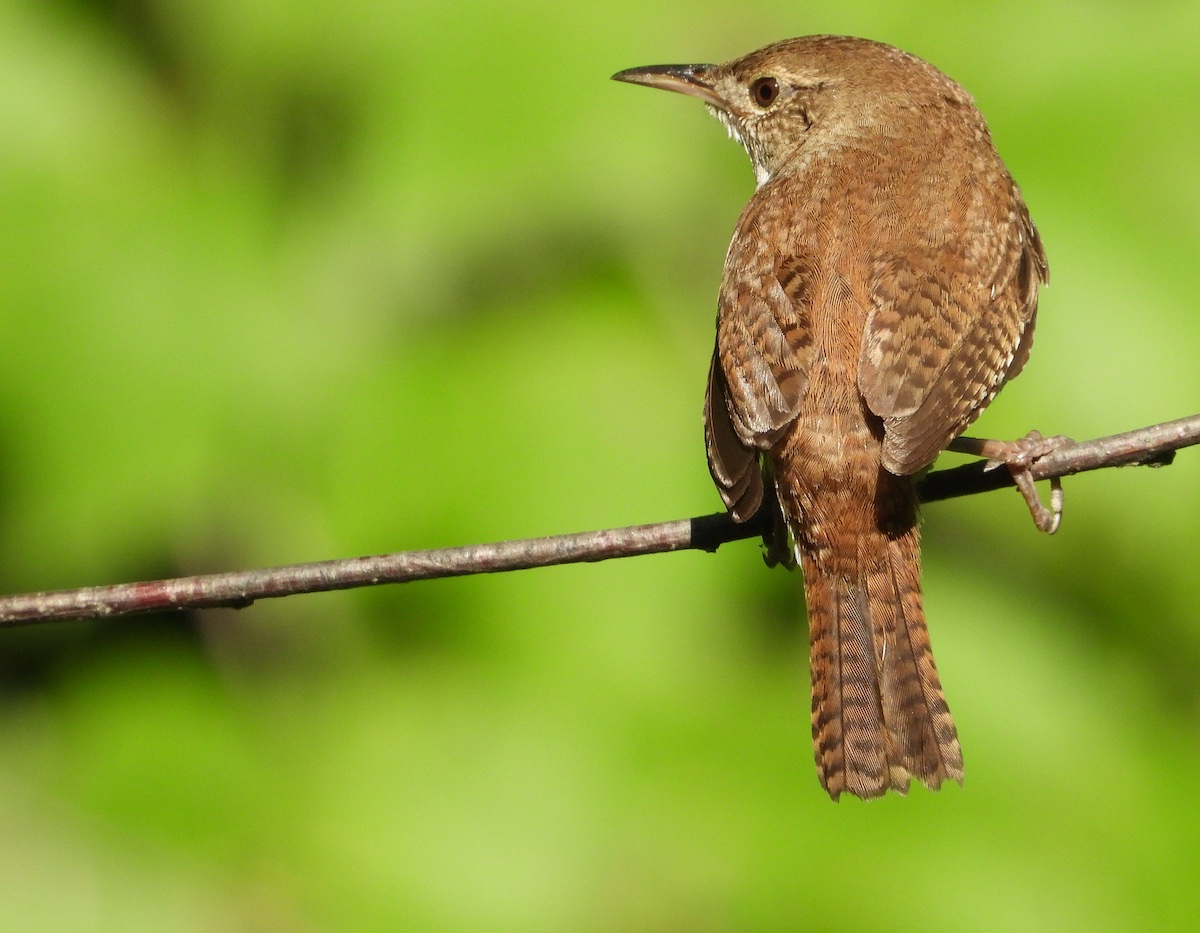 Saturday, October 29, 2022
7:00 AM - midday
Leader: Luke Tiller
The sprawling Santa Fe Dam Recreational Area offers a variety of birding habitats with native sage scrub, a large lake, grassy lawns, scrubland and open woodlands. For this reason, it is one of the premier birding locations in the greater Pasadena area. Join Luke Tiller for a morning seeking out migrant and wintering birds at this exciting local birding site. Please note that there is an entrance fee of $12.00 per vehicle to enter the park.
PHOTO: House Wren (Troglodytes aedon). Photo by Chris Spurgeon
Field Trip General Notes
This field trip is offered by reservation only. Trips will currently be limited to ten people per leader only. If you miss out on the initial places you will be added to a waitlist and will be emailed by trip leaders if a place opens up. If you are unable to attend a booked trip please email the trip leaders and allow them to make your space available to someone on the wait list.
See our full interim field trip guidelines here.
Trip details such as meeting time and location will be emailed to participants before the tour departs.