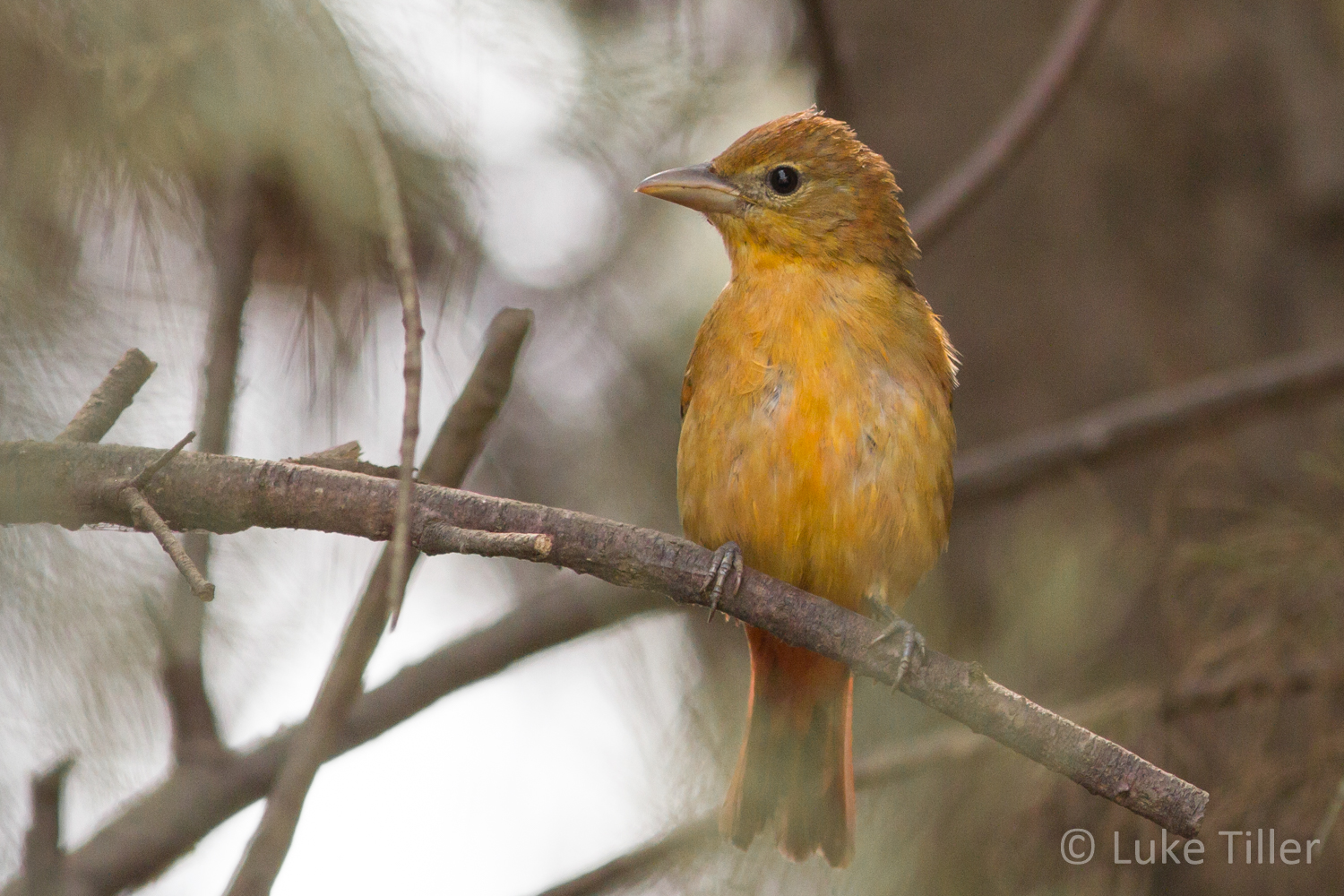 Saturday, October 16, 2021
7:30 AM - midday
Trip Leader: Luke Tiller
The sites we plan to visit on this tour have already been on fire this fall, with Yellow-green Vireo and Blackburnian Warbler among the highlight species already logged. With this trip taking place in the middle of October, we hope that we might find interesting pipits, longspurs or plovers on the sod farms or interesting lingering warblers at the tamarisk groves. We will also look for sparrows, shorebirds, waterfowl and more wherever we stop. First stop on this tour will be an hour from Pasadena.
PHOTO: Summer Tanager (Piranga rubra) by Luke Tiller.
Field Trip General Notes
This field trip is offered by reservation only. If you miss out on the initial places you will be added to a waitlist and will be emailed by trip leaders if a place opens up. If you are unable to attend a booked trip please email the trip leaders and allow them to make your space available to someone on the wait list.
See our full interim field trip guidelines here.
Trip details such as meeting time and location will be emailed to participants before the tour departs.