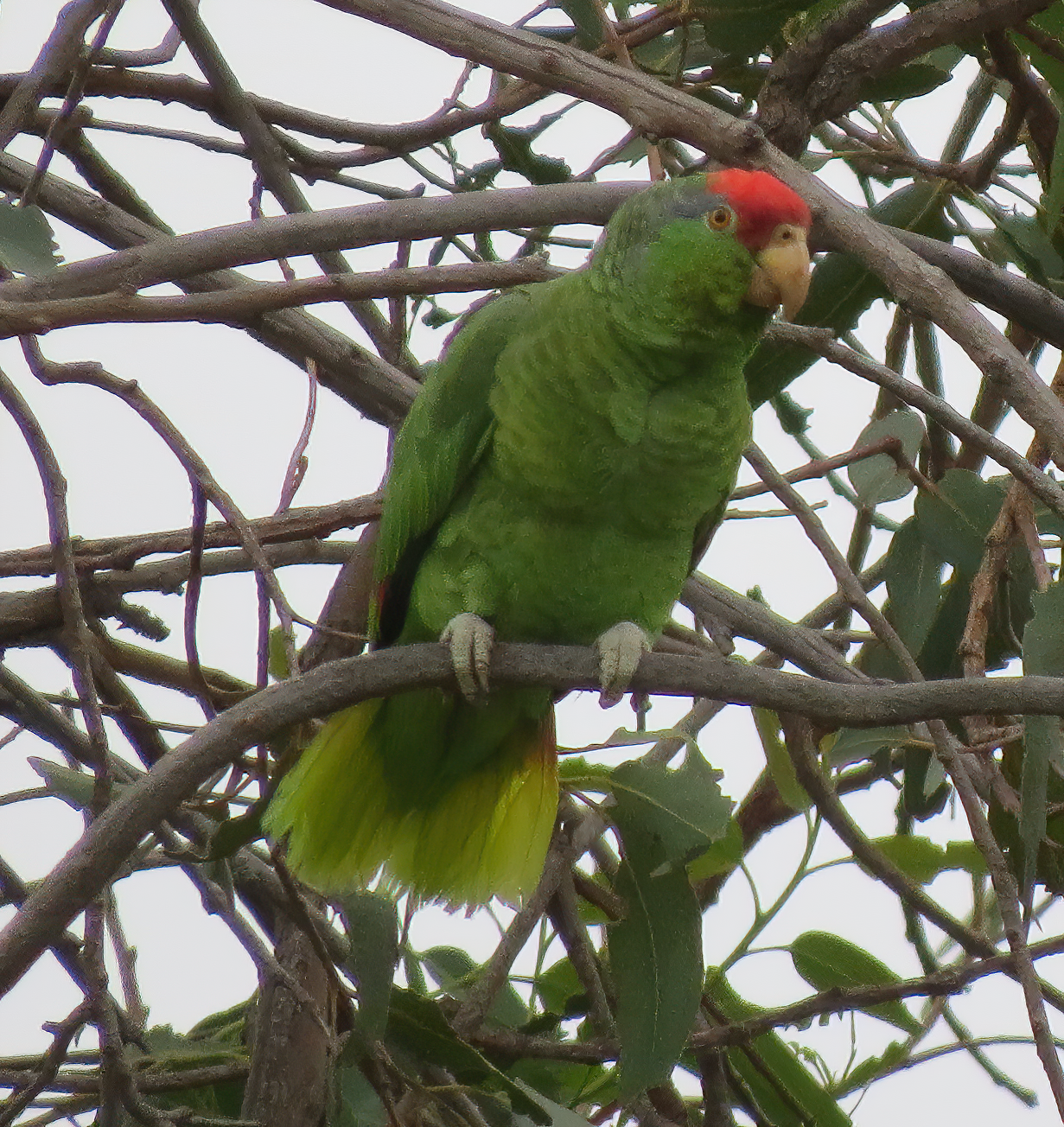 POSTPONED
Friday January 7th, 2022
4:00pm to sunset
Trip leader: Larry Allen
The communal roosts of wild Amazon parrots must make up one of the greatest birding spectacles in Southern California. We are lucky here in Pasadena to be at the epicenter of these incredible roosts and to be able to enjoy the incredible color and the raucous noise of these birds. Join Larry Allen for an evening watching enjoying this incredible show, learn how to identify some of the different species that make up the flocks and some of the history of the parrots that make up these feral flocks.
PHOTO: Red-crowned Parrot (Amazona viridigenalis). Photo by Chris Spurgeon.
Field Trip General Notes This field trip is offered by reservation only. If you miss out on the initial places you will be added to a waitlist and will be emailed by trip leaders if a place opens up. If you are unable to attend a booked trip please email the trip leaders and allow them to make your space available to someone on the wait list. See our full interim field trip guidelines here. Trip details such as meeting time and location will be emailed to participants before the tour departs.
Registration for this field trip will open at about 6 PM on Sunday, January 2.