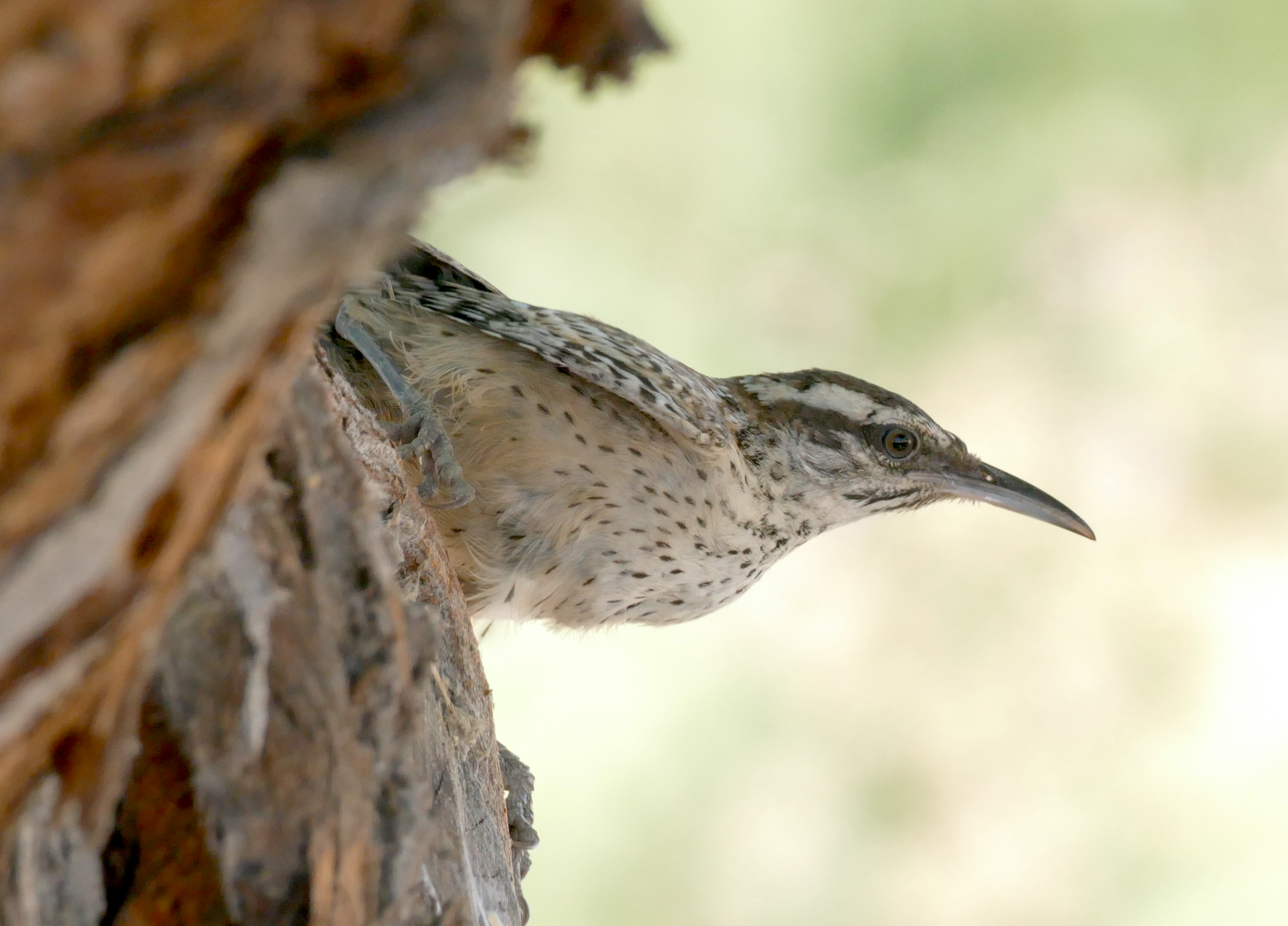 POSTPONED
Sunday, January 9th, 2022
7:30 am to ??? (after lunch if everyone wants to keep going)
Trip leaders: Kathi Ellsworth and Darren Dowell
Come join us for a morning of birding in Bonelli Regional Park in San Dimas. The habitat is primarily coastal sage scrub, with some chaparral, mixed woodland, riparian, park land, and a big reservoir, Puddingstone that supports wintering waterfowl and, OK, maybe some Gulls too. We'll be on the lookout for Bonelli specialty species such as California Gnatcatcher, Cactus Wren, Bald Eagle, Greater Roadrunner, and Mountain Bluebird, as well as over-wintering vagrants. A spotting scope will be helpful. Bring lunch if you're interested in a longer day of birding.
There is a $10 per vehicle admission fee. We do not recommend carpooling outside your "bubble" while covid precautions continue.
PHOTO: Cactus Wren (Campylorhynchus brunneicapillus). Photo by Chris Spurgeon.
Field Trip General Notes
This field trip is offered by reservation only. If you miss out on the initial places you will be added to a waitlist and will be emailed by trip leaders if a place opens up. If you are unable to attend a booked trip please email the trip leaders and allow them to make your space available to someone on the wait list.
See our full interim field trip guidelines here.
Trip details such as meeting time and location will be emailed to participants before the tour departs.
Registration for this field trip will open at about 6 PM on Sunday, January 2.