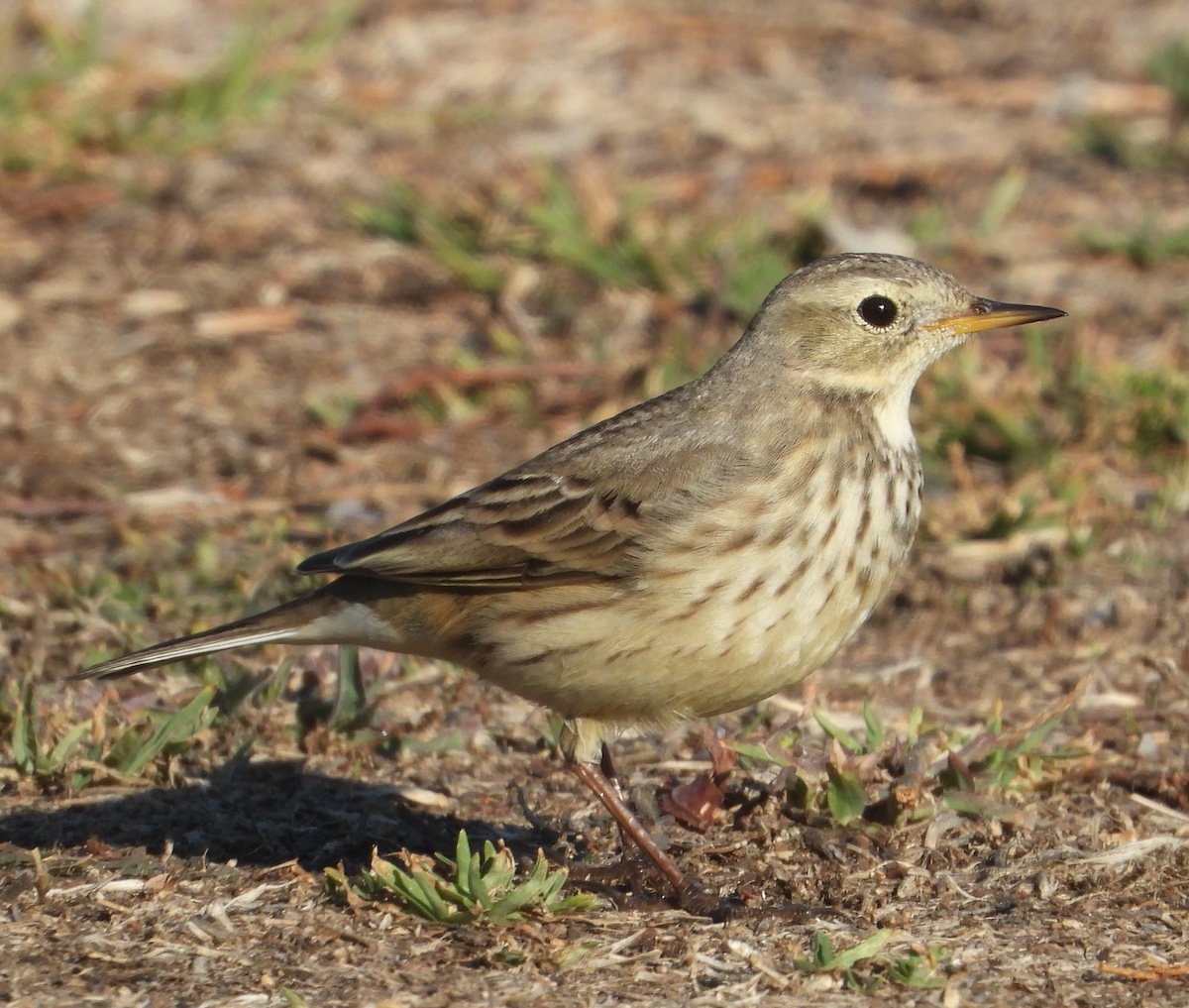 Sunday, October 23, 2022 7:30 AM - lunchtime
Trip Leader: Luke Tiller
The Oxnard plain harbors a host of interesting birding locations including the famous "Tams' of Bob Kildee and Laguna Road as well as sod farms and beaches around Ormond Beach. With this trip taking place in late October, we hope that we might find interesting pipits, longspurs or plovers on the sod fields or lingering warblers at the tamarisk groves. We will also look for sparrows, shorebirds waterfowl and more wherever we stop.
PHOTO: American Pipit (Anthus rubescens). Photo by Chris Spurgeon.
Field Trip General Notes
This field trip is offered by reservation only. Trips will currently be limited to ten people per leader only. If you miss out on the initial places you will be added to a waitlist and will be emailed by trip leaders if a place opens up. If you are unable to attend a booked trip please email the trip leaders and allow them to make your space available to someone on the wait list.
See our full interim field trip guidelines here.
Trip details such as meeting time and location will be emailed to participants before the tour departs.