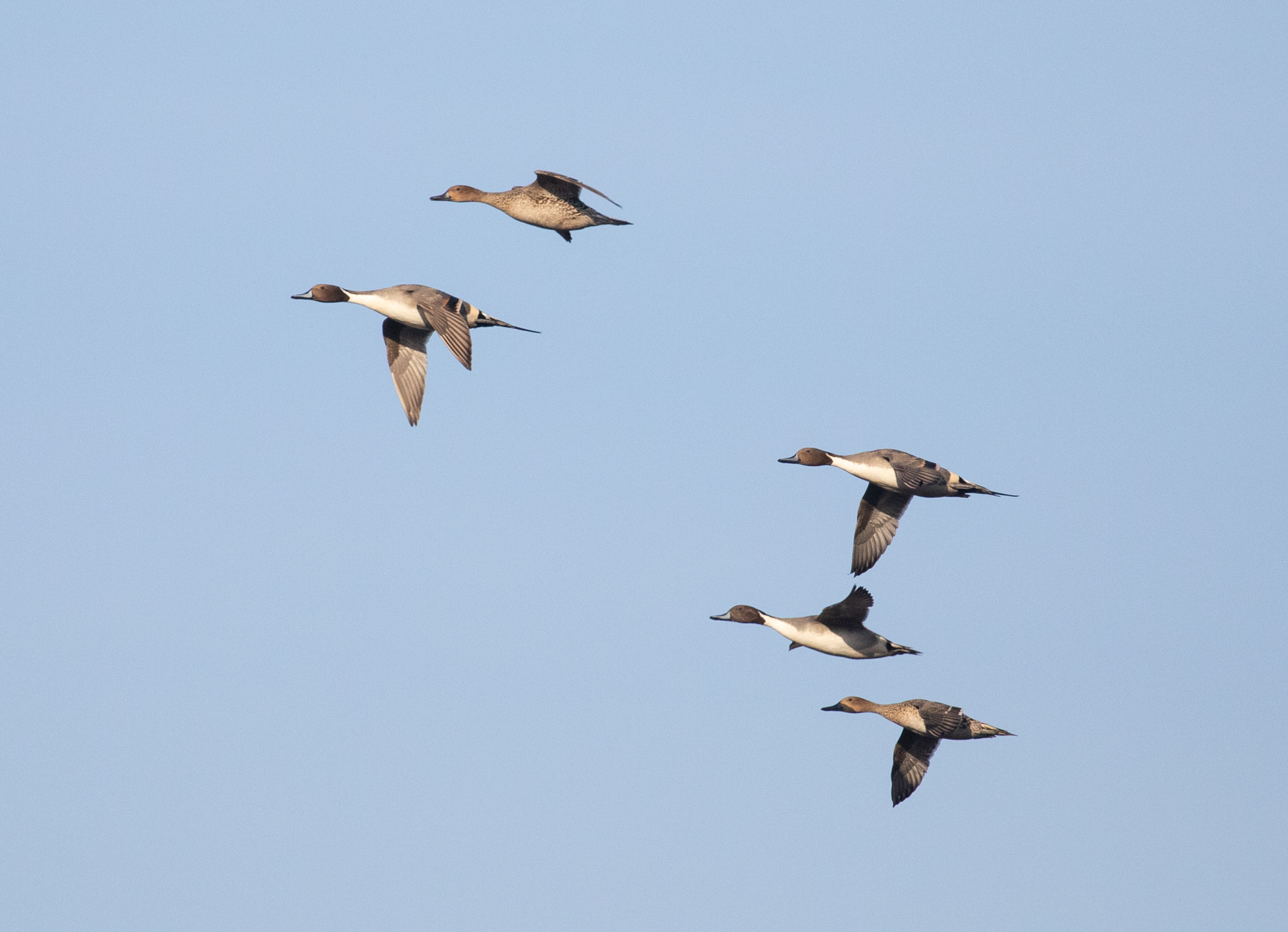 Saturday, November 19, 2022
7:00 AM - 10:30 AM
Leader: Luke Tiller
The water control basins at the San Gabriel Coastal Basin Spreading Grounds offer a wide range of habitats for birds. Areas filled with water provide habitat for congregations of ducks, shorebirds, and gulls while the drier, weedy areas often hold sparrows, pipits, and a variety of other songbird species. Several raptor species can frequently be found hunting over these habitats. Over the years, over 220 bird species have been recorded at this local hotspot, including several exciting rarities. A trip to the spreading grounds is always worth it—you never know what you might see! This trip will involve a slow, flat 2.5 mi stroll around the spreading grounds.
Trip size limit: none.
PHOTO: Northern Pintails (Anas acuta). Photo by Corey Husic
Field Trip General Notes
This field trip is offered by reservation only. See our full interim field trip guidelines here.
Trip details such as meeting time and location will be emailed to participants before the tour departs.