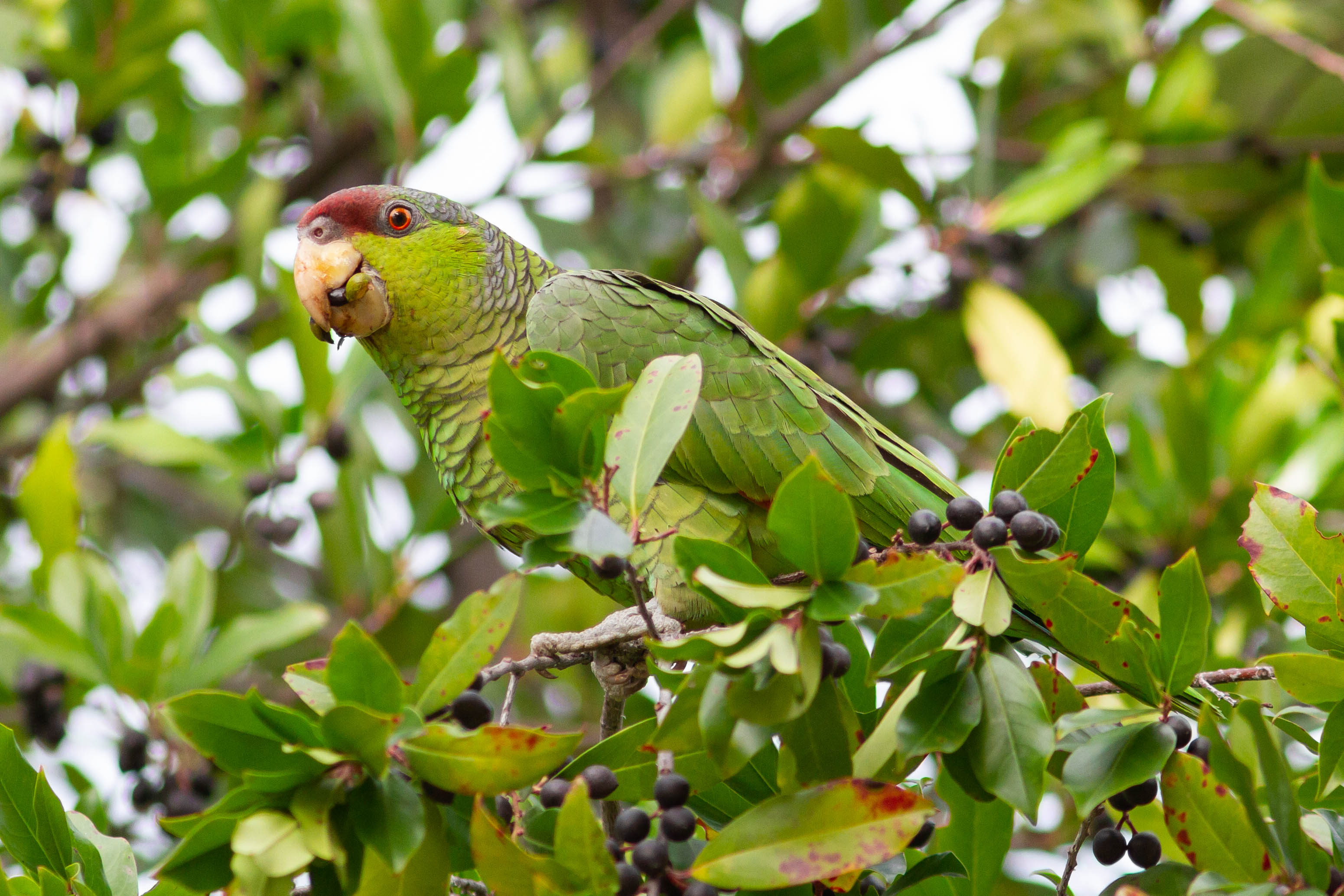 Saturday, February 11, 2023
4:00 PM to 5:30 PM
Leader: Corey Husic and others
One of the greatest wildlife spectacles in Southern California takes place right here in the San Gabriel Valley as thousands of parrots and parakeets descend into their nightly roosts during the winter months. These birds are not native to the United States, but large populations of several parrot species have established themselves in the Los Angeles area and have become an important and noticeable part of the local urban ecosystem. Join Pasadena Audubon as we visit the Temple City parrot roost to witness this impressive and very noisy phenomenon! When we led a trip here two months ago, we saw impressive numbers of Red-crowned Parrots, Mitred Parakeets, and Red-masked Parakeets in addition to smaller numbers of less common parrots.
For this trip, we will mostly be standing around letting the birds come to us. We may stroll slowly through the neighborhood to get closer to roosting flocks, but this will involve minimal walking on sidewalks.
Participant limit: none
PHOTO: Lilac-crowned Parrot (Amazona finschi). Photo by Luke Tiller.
Field Trip General Notes
This field trip is offered by reservation only. Trip details such as meeting time and location will be emailed to participants before the tour departs.