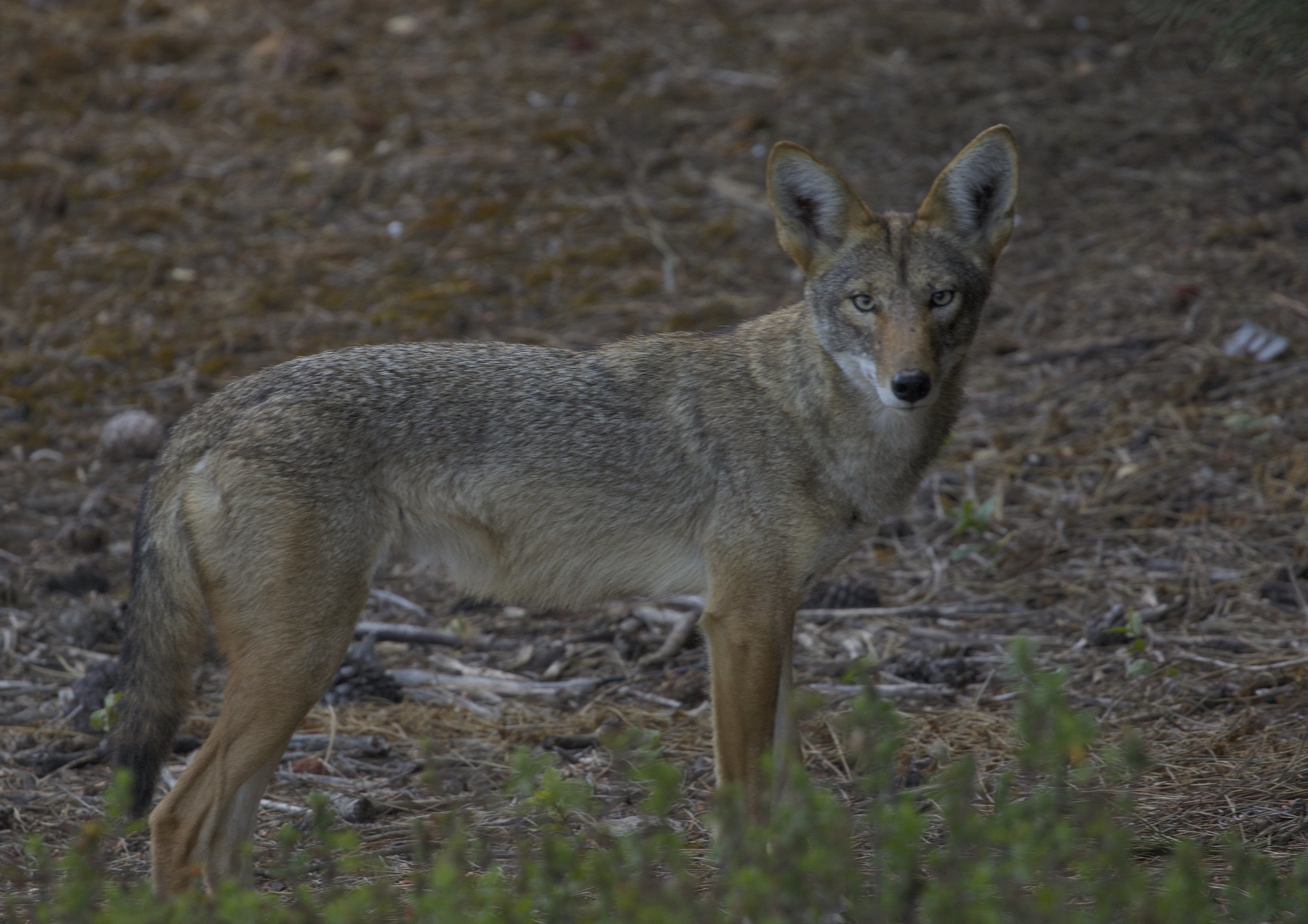 Thursday, February 23, 2023
6:00 PM to 9:00 PM
Leader: Catherine Hamilton
Nocturnal wildlife abounds in the foothills of the San Gabriel Mountains, but most never get an opportunity to see these creatures due to the cover of darkness! Join us for this unique opportunity to explore a local canyon at night in search of wildlife using thermal scopes that allow us to see heat signatures of animals, even in total darkness. On this trip last month, we found small mammals, a hunting Great Horned Owl, and even a roosting songbird! You never know what we might come across on a hike like this. Due to the nature of this walk and the need to maintain a quiet presence while looking for nocturnal creatures, we will be holding a lottery for spots on this trip.
This trip will involve slow walking in the dark and may involve some slopes and uneven terrain.
Participant limit: 10 (chosen by lottery, registration open until 2/16)
PHOTO: Coyote (Canis latrans). Photo by Gregory Smith. License: CC BY-SA 2.0
Field Trip General Notes
This field trip is offered by reservation only. Trip details such as meeting time and location will be emailed to participants before the tour departs.