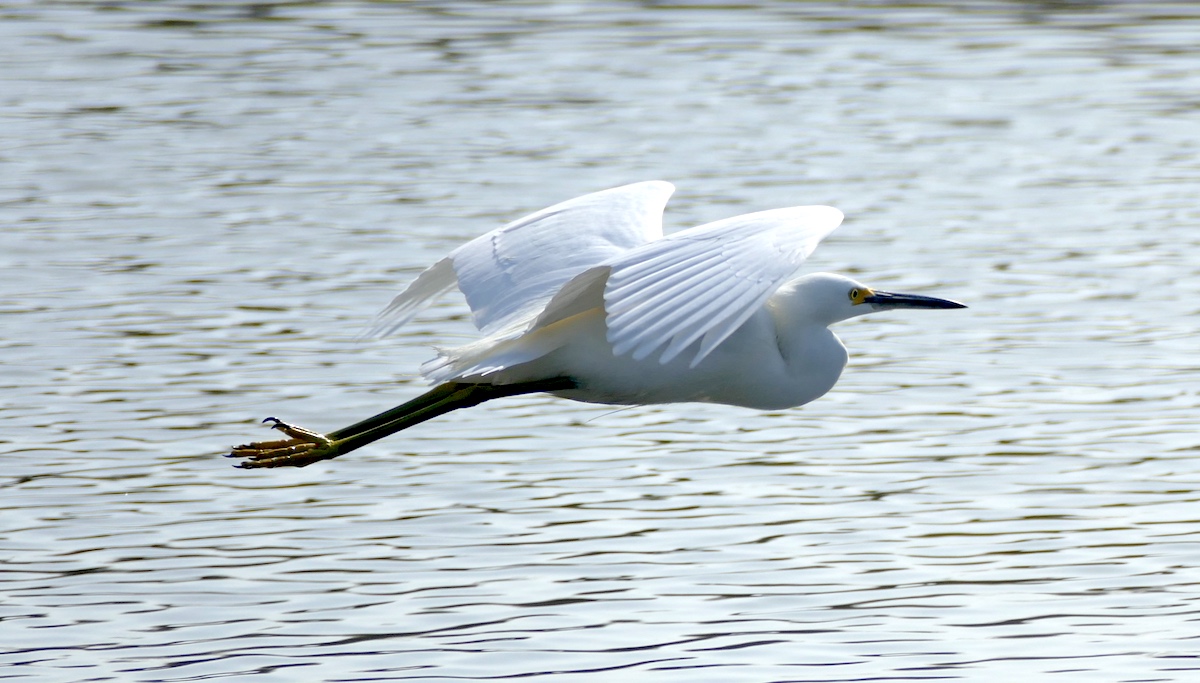 Saturday, March 4, 2023
7:00 AM to 11:00 AM
Leaders: Luke Tiller and Corey Husic
The water control basins at the San Gabriel Coastal Basin Spreading Grounds offer excellent habitat for a wide range of birds. Over the years, more than 220 bird species have ben recorded at this local hotspot, including several exciting rarities. In the winter months, large numbers of waterfowl and gulls tend to congregate here. With the recent rains, the basins are full… of water and ducks! A trip to the spreading grounds is always worth it—you never know what you might see.
This trip will involve a slow, flat 2.5 mi stroll around the spreading grounds on paved or compacted trails.
Participant limit: none
Photo: Snowy Egret (Egretta thula). Photo by Chris Spurgeon
Field Trip General Notes
This field trip is offered by reservation only. Trip details such as meeting time and location will be emailed to participants before the tour departs.