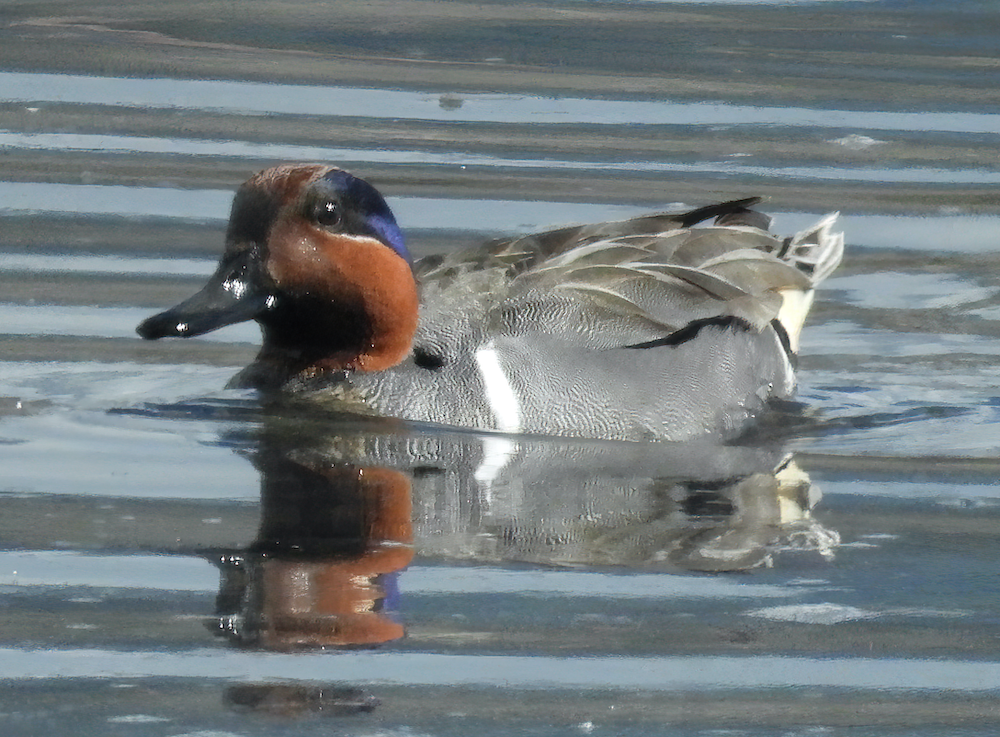 Saturday, March 18, 2023
8:00 AM to 11:00 AM
Leaders: Mark Hunter and Casey Hunter
Join us for a walk along the L.A. River at Bette Davis Picnic Area, also covering the upper portion of Glendale Narrows. A mid-March trip like this should provide us with looks at wintering waterfowl that are about to depart and several species of shorebirds, as well as assorted swallows and other common and uncommon migrants, plus the three-way struggle for nesting cavities between European Starlings, Acorn Woodpeckers, and Amazona parrots.
The walk is nearly all level on stable surfaces. However, at one point, we might cross under a bridge on a slanted concrete bank, so wear shoes with a good grip.
Participant limit: 20 (chosen by lottery about a week before the trip)
PHOTO: Green-winged Teal (Anas carolinensis). Photo by Chris Spurgeon
Field Trip General Notes
This field trip is offered by reservation only. Trip details such as meeting time and location will be emailed to participants before the tour departs.