New Classes and workshops:
Stay tuned for upcoming opportunities in 2021!
---
Past Classes and workshops:
Special Event Workshop: Sparrows of Southern California with author Rick Wright
Workshop was Saturday, November 23, 2019, 9:00 am - 11:00 am
Field Trip was Sunday, November 24, 2019, 7:00 am - 1:00 pm
Instructor: Rick Wright
Price: $55 Pasadena Audubon members, $65 non-members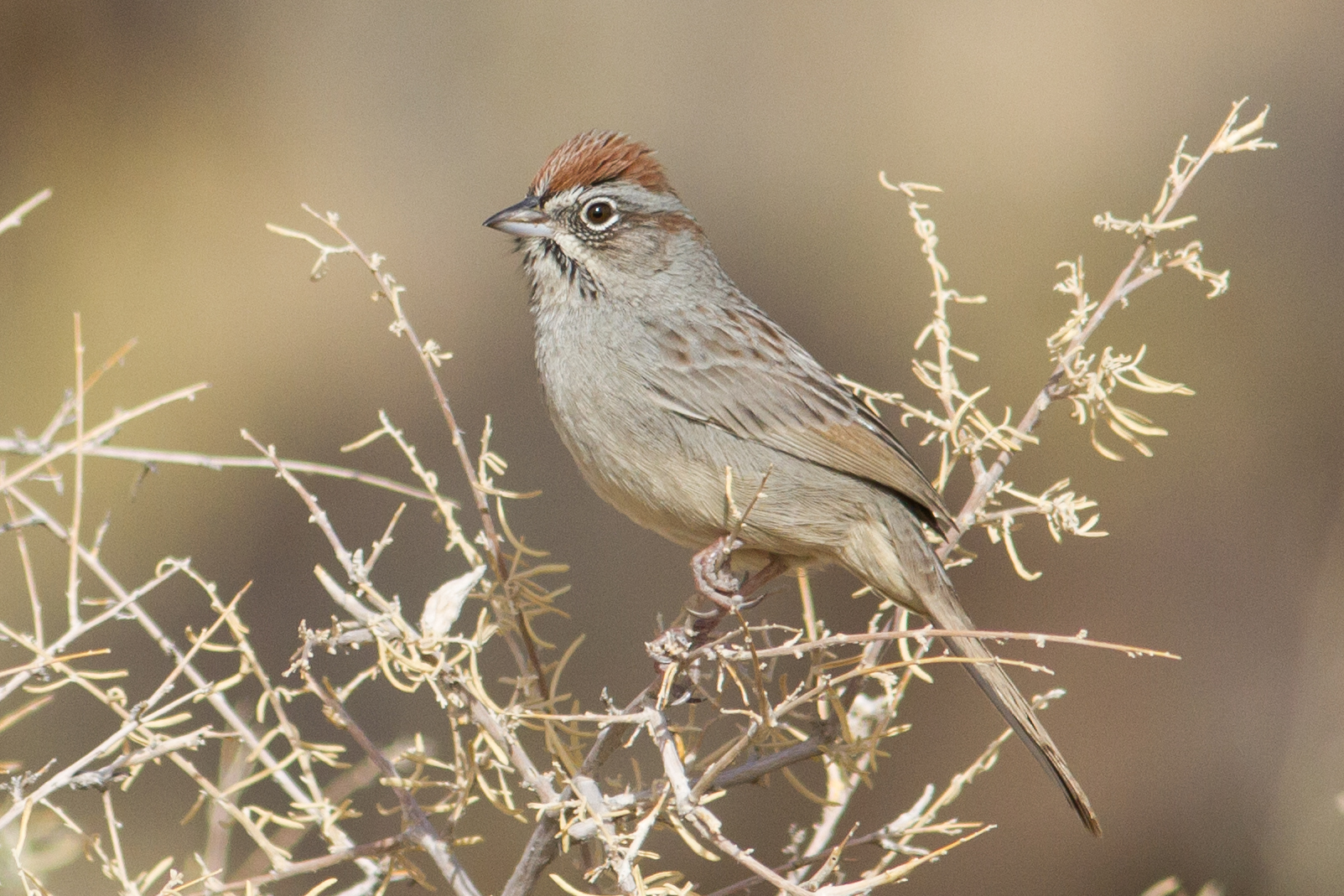 Pasadena Audubon Society is excited to have Rick Wright, author of the recently published Peterson Reference Guide to North American Sparrows, join us for a deep dive into the world of "little brown jobs". This two-part workshop will help birders of all capabilities polish their skills with this potentially difficult group of birds. The workshop will cover everything from identifying birds using shape and structure as well as tips on aging birds and identifying them to subspecies. The workshop will include an indoor class on Saturday and a field trip to some sparrow hotspots Sunday. With limited numbers for this special event we encourage you to sign up early.
Owls of Southern California
Workshop was Tuesday, March 5, 2019, Eaton Canyon Nature Center, 7:00 pm - 9:00 pm
Field Trip was Saturday, March 9, 2019, 6:00 pm - midnight
Instructor was: Lance Benner
Twelve owl species occur in southern California annually, and at least ten of them breed here. Due to its geography, southern California hosts one of the highest concentrations of owl species in the country and is near the southern edge of the ranges for several species. In addition to the species well known to breed here, barred owls are approaching ever more closely from the north and have recently been documented as far south as Kern County.
This workshop will discuss the owls that live in southern California, their adaptations, biology, vocalizations, geographic distributions, and where to find them. The talk will make extensive use of range maps from eBird and owl recordings and sonograms of our local species.
The workshop includes a field trip to look for owls in the San Gabriel Mountains. The trip is scheduled at the peak time of year for hearing northern saw-whet, northern pygmy, and spotted owls and also offers a good chance for finding western screech owl, great horned owl, and common poorwill. The field trip will concentrate on searching for owls along the side of the road but may be expanded to include a hike depending on current conditions and the weather.
Attendance at the workshop is mandatory in order to attend the field trip. Limit: 10.
Price: $45 Pasadena Audubon members, $65 non-members
Please note: Priority will be given to members who have not taken a class in the past year.
---
Gull Identification Class
Workshop was Wednesday, January 9th, 2019 7:00 pm to 9:00 pm
Field trip was Saturday, January 12th, 2019, 8:00am to noon
Instructor was Larry Allen
Of the roughly 57 species of gull (subfamily Larinae) found worldwide, more than half have been detected in North America. Identification as to species is challenging not only because of the substantial resemblance of many in their adult plumages (particularly the large "white headed" gulls), but also by the near-uniformity of their "juvenal" and "formative" plumages in their first year.
The workshop session will address the identification of the gulls that are to be expected in Southern California. The session will address not only identification of gulls in their adult, or "definitive," plumages, but will also present a heuristic "model" of how gulls develop as they mature, so that participants will be able to distinguish the species at whatever age class, or "cycle," they may encounter. If time permits, we will address the latest findings regarding gull taxonomy.
The field session will be devoted to testing the developmental model presented in the workshop. However, the identification of adult gulls, in flight as well as standing/swimming will not be ignored. Location will be determined by the location of gull flocks that week. Be prepared to go as far north as Zuma Beach or as far south as Doheny Beach (Orange County).
Price: $45 Pasadena Audubon members, $65 non-members
Please note: Priority will be given to members who have not taken a class in the past year.
---
Sparrow Identification Class
Classes were October 25 & November 1, 2018, 7:00 pm to 9:00 pm
Instructor was Mickey Long
The sparrows are seemingly little, basic brown birds with just enough species in our Los Angeles County area (over 20 species) to make them difficult to master. This two-evening class will be geared to the mid-level or more advanced birder who wants more focus on a single group of birds that often give birders trouble.
Along with learnable field marks, we will use seasonal and geographical distribution to support identifications. Habitats and good locations to view sparrows will also be enumerated.
Fee: $60 for Pasadena Audubon members, $80 for non-members. Class is limited to 25 participants. Please note, priority will be given to those who have not taken a Pasadena Audubon class in the past year.