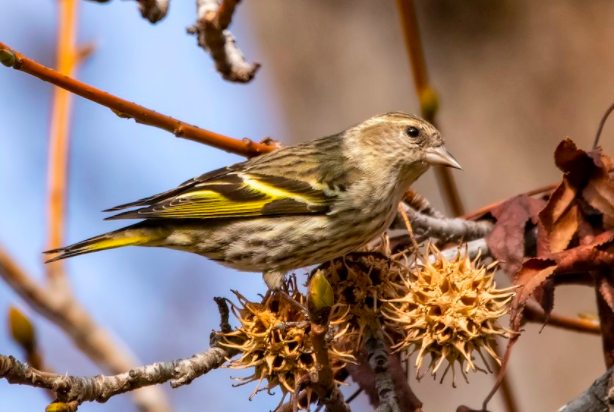 News has been circulating about a salmonella outbreak affecting our songbirds in California. Here's what you need to know.
* Pine Siskins are the most affected by the current outbreak, followed by their close relatives, goldfinches. The outbreak is more centered on Northern California, though some deaths have been reported around Pasadena.
* Salmonella is primarily transmitted through feces.
* Crowding at feeders increases the rate of transmission.
Birders can help reduce disease transmission by temporarily removing all feeders and baths that Pine Siskins and goldfinches are using.
* These outbreaks typically end when Pine Siskins migrate out of the area usually around late March or April.
* Hummingbird feeders can stay up as long as the finches don't use them.
* Feeders and bird baths should always be kept clean. This will also limit the spread of conjunctivitis in House Finches which is also being reported. A thorough weekly cleaning is recommended.
Report any sick or dead birds to CA Fish & Wildlife here so that they can continue to monitor the situation. Read more from CA Fish & Wildlife here.
The best way to feed wild birds is by planting native plants! Consider buckwheat, sages and bush sunflower. The birds will visit your yard but will be maintaining a healthy social distance. Your garden will not only provide seeds for our birds, but will also allow native insects to find their host plants and produce the caterpillars which are essential food for nestlings.
Visit Hahamongna Nursery or the Theodore Payne nursery for advice and a wide selection of native plants.
Here's a thoughtful piece from US Fish & Wildlife on feeding wild birds.