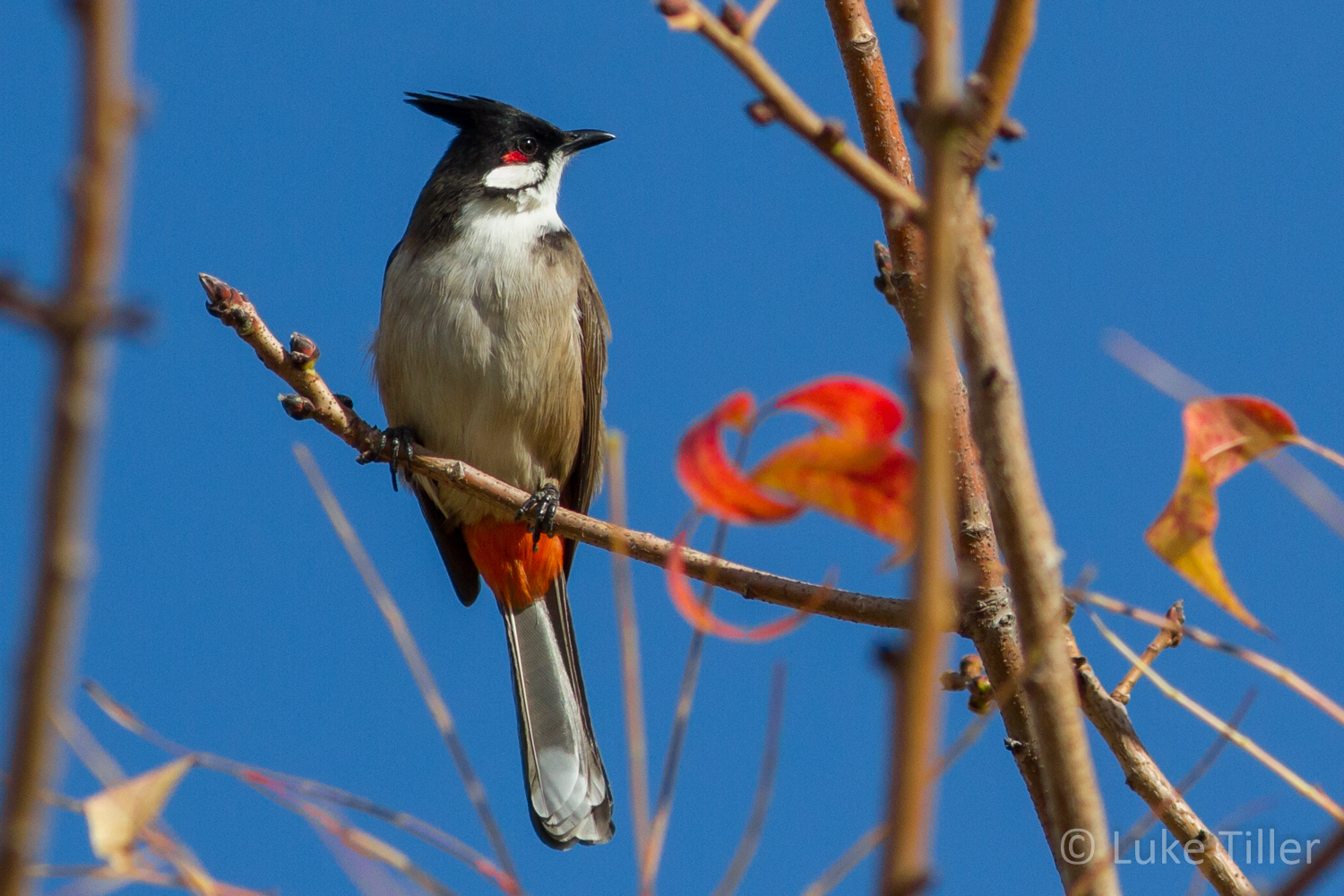 Sunday, October 10, 2021
Morning (check exact time when registering)
Trip Leader: Katy Mann
We are excited to partner again with the Los Angeles County Arboretum to offer free monthly bird walks to PAS members. Please note that due to new rules implemented by LA Arboretum these trips will only be open to current PAS members (and not friends of members as in past years).
This field trip is offered by reservation only. Reservations will go live at 9:00am on October 4th on the Los Angeles Arboretum website, at https://www.arboretum.org/events/bird-walk/2021-10-10. Also be sure to check out the Arboretum's current COVID policies.
PHOTO: Red-whiskered Bulbul (Pycnonotus jocosus) by Luke Tiller.