The Pasadena Audubon Society is pleased to announce the publication of the all new Birding Guide to the Greater Pasadena Area. This beautifully illustrated, extensively researched book has in-depth profiles of 30 of the top birding spots in the Pasadena region.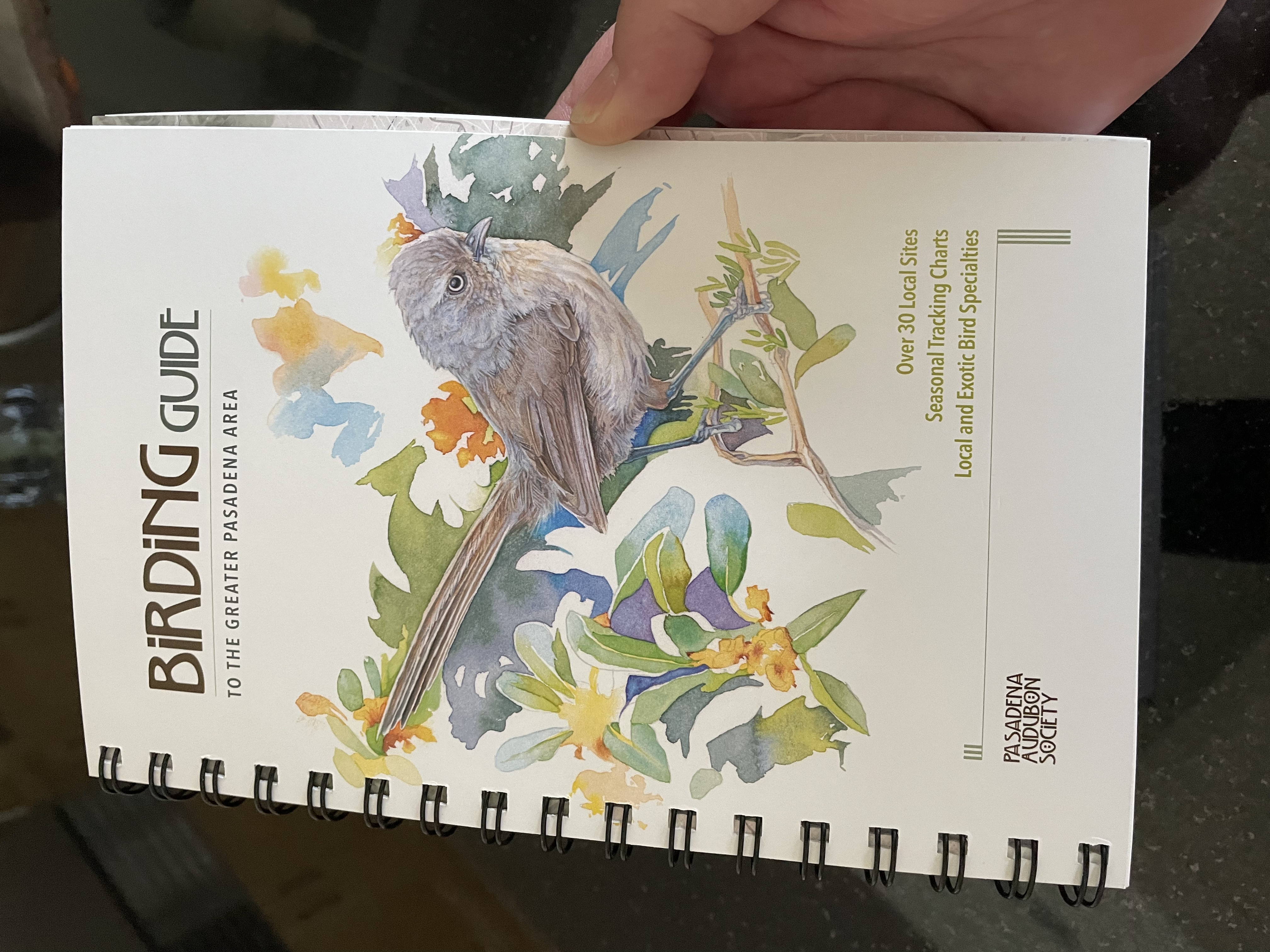 With a wide range of habitats and more than 300 species of birds, the Pasadena region has long been known as a premiere birder's destination. Now, with the Guide, birdwatchers of all skills -- from beginner to expert -- can discover all the birding delights the region has to offer.
 
The write-up for each of the 30 profiled sites includes everything a birdwatcher needs -- a map of the site, directions on how to get there, what paths and trails to take once you arrive, and what birds to look for every season of the year. The Guide also includes comprehensive accessibility information for each site.
 
Introductory sections on the geography and climate of the region, as well as the special role fire plays in shaping the ecology of the area, will deepen the reader's knowledge and appreciation of the Pasadena area. And with stunning watercolor illustrations of area birds by world-renowned bird artist Catherine Hamilton, the new Guide is as beautiful as it is useful.
 
The Birding Guide to the Greater Pasadena Area is being published in both English and Spanish by the Pasadena Audubon Society (PAS). PAS will donate 20% of the copies to schools, libraries, nature centers, etc., and sell the remainder through retail outlets and online. The proceeds of the sales will fund PAS educational programs such as the Bird Science Program, Pasadena Audubon Grants program and the Schoolyard Habitat Garden program. The 182-page book retails for $20.
Get your copy online from Buteo Books, or at the following local bookstores, native plant nurseries, and gardens:
Get the Guide from Buteo Books, North America's largest online source for books about birds and birding.
Get the Guide at these Pasadena area retailers
Vroman's
Theodore Payne
CA Botanic Garden
Plant Material
Hahamongna Nursery
The Huntington Library and Gardens gift shop
Eaton Canyon Nature Center (Saturdays from 10 AM to 12:30 PM)